Posted August 20, 2018 at 07:45 pm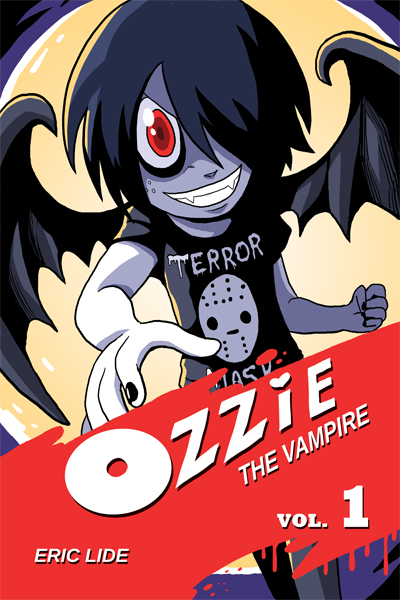 So hey! News! Ozzie the Vampire Volume 1 is finally on the way! This book will collect Episodes 1 and 2 of the main story, the original Ozzie the Vampire minicomic "Rest In Pizza" and a bunch of other bonuses including some brand new material! The book is planned to debut at the Small Press Expo in September. Volume 2, collecting Episodes 3, 4 and 5 is currently planned to release in 2019.
Speaking of Small Press Expo, I'll be there! This was kind of a last minute deal, so I'm still scrambling to figure out exactly what I can bring with me to sell but I'll update this space soon with further details.